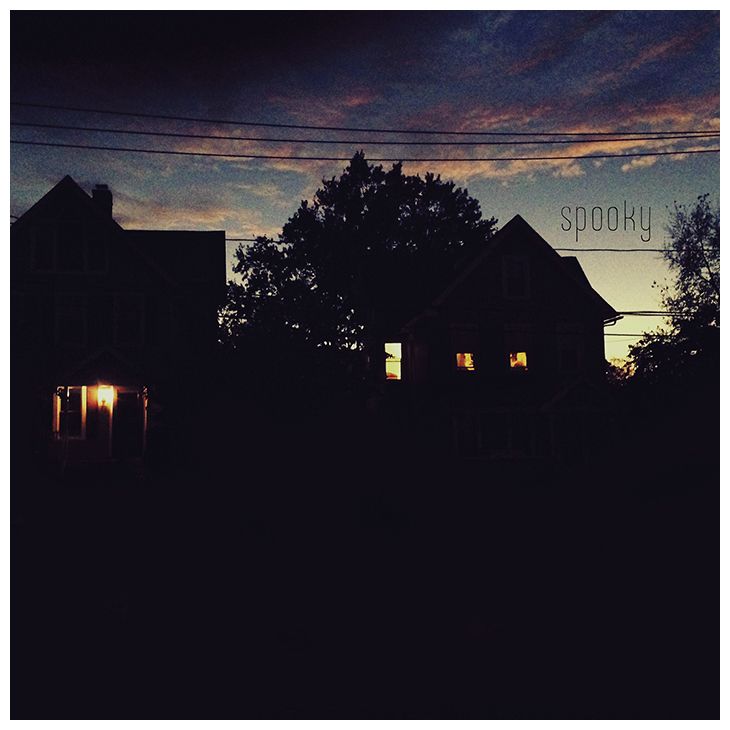 Hope all your little ghosts and ghouls had a candy-filled and fun Halloween!! Personally, I'm thrilled that we actually had one for the first time in two years...after having the holiday cancelled in 2011 due to a snowstorm, and in 2012 due to
Hurricane Sandy
. I'm not sure if it was the unseasonably warmish weather we had this year, or the sheer excitement of finally having an uninterrupted Halloween, but we were flooded with trick-o-treaters this year. I almost ran out of candy!
This Halloween, my younger son was an order of
french fries
and my little pumpkin was a
strawberry
. My oldest, who's now in middle school, wasn't as excited about getting dressed up this year, since he didn't have the usual parade at school. So, at the last minute, he threw on a scary old lady mask we had hanging around in the attic, and an old robe and slippers of mine. It did the trick! Happy Halloween!
Halloween -
2008
|
2009
|
2010
|
2011
|
2012