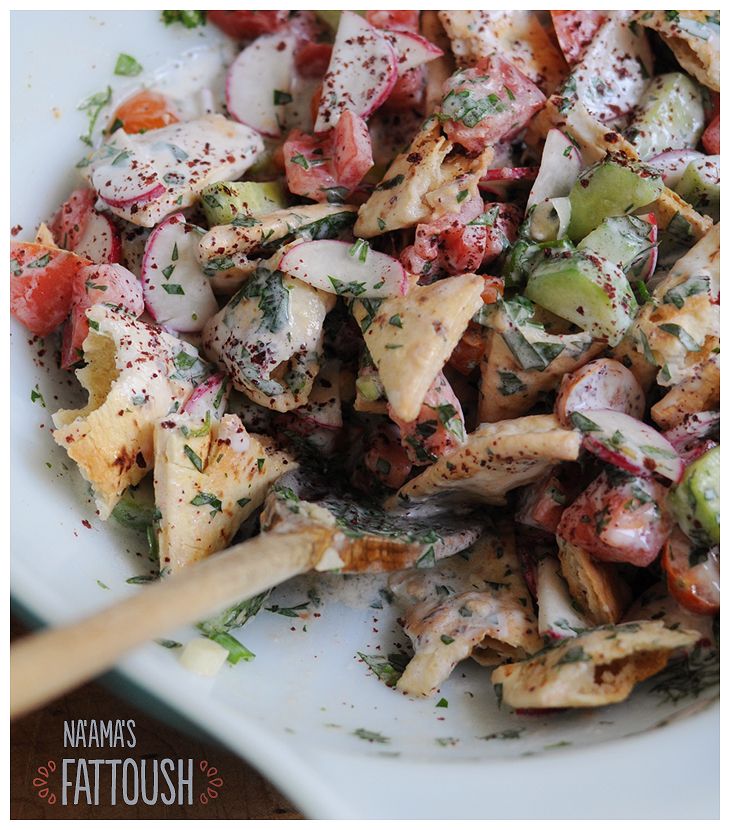 It's not often that you'll hear me saying that I
crave
salad, but the Levantine salad, Fattoush, is something I'm always in the mood for. There's something about the lemony, minty dressing that I can't get enough of. Loaded with chopped vegetables and toasted
{or stale}
flatbread, it's very much like another favorite salad of mine, Panzanella, also known as, Italian bread salad. In both cases, the crispy bread is softened by the dressing, adding substance to an otherwise light dish. It can really be a meal in itself.
My love for this salad was in overdrive during my recent pregnancy, but I wasn't making it myself. Instead, I was buying it at one of
my favorite Middle Eastern spots
, and while their version is delicious, now that I've
started getting a grip on my life
, it's time I got busy in the kitchen making my own.
A fantastically gorgeous cookbook that's been calling my name helped get me back in my blogging boots.
Jerusalem
, by Yotam Ottolenghi and Sami Tamimi, is one of the more spectacular cookbooks I own. The photography is unreal, and each page has something even more delicious looking than the one before. However, this recipe for Fattoush was the one that needed to be made first.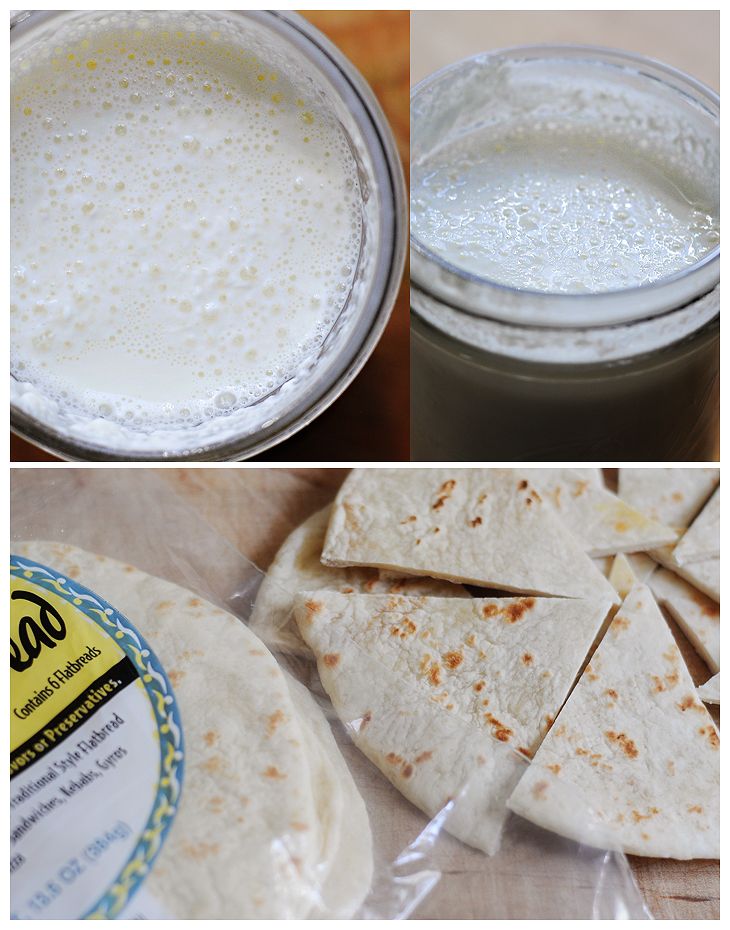 Years ago, I made another version of
Fattoush
here. While also very delicious, it's quite different from this one. I've never had Fattoush with a creamy, "buttermilk-like" dressing such as this one...which was a large part of why I wanted to try it. You can opt to buy store-bought buttermilk to save time, but I followed the recipe and made my own by combining plain Greek yogurt with milk. It takes several hours for the bubbling action to take place, but if you plan ahead, you can make it the day before, and leave it in the fridge overnight.
Instead of using stale pita bread, this recipe calls for Turkish flatbread...but you could certainly substitute pita, or even naan, if you so desire. I love the
Middle Eastern flatbreads
from Trader Joe's, so that's what I used. I cut the flatbread into triangles and toasted them briefly to crisp them up, but leaving them out overnight to stale would have worked too. Before I added the flatbread to the salad, I broke the triangles into bite-sized pieces.