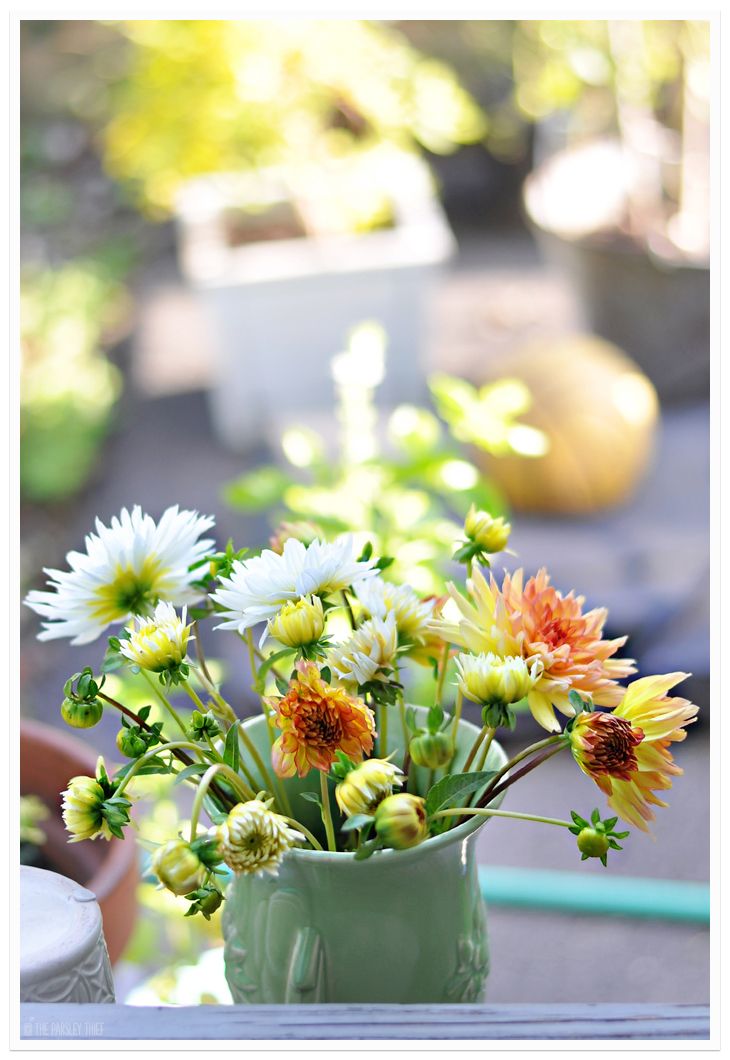 My yard has always been something I've dedicated a lot of time to. I take great pride in my gardens - I love having my boys grow their own vegetables, keeping herbs close at hand for cooking, and planting an assortment of flowering perennials, so I always have something in bloom. However, not unlike everything else in my life, I've been so busy my yard has been neglected. I had so many weeds to deal with, they were beginning to outnumber the desirable plants!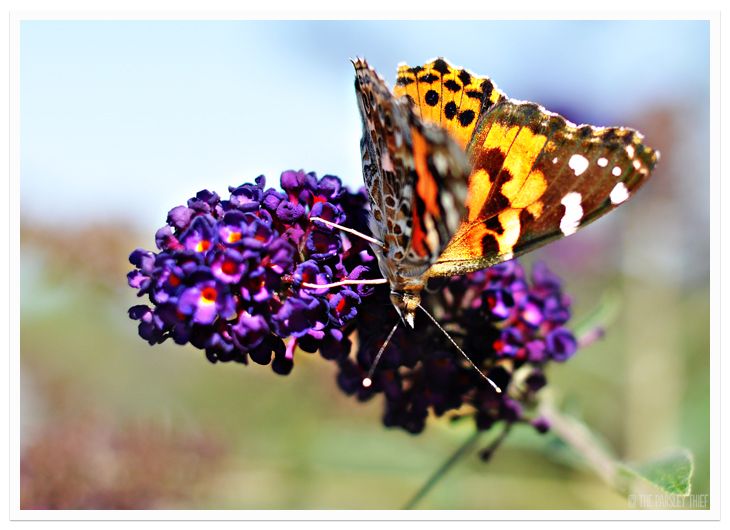 This, combined with the fact that I had my Mother coming to stay with us, motivated me to finally dedicate a weekend to tackling the yard. It was no easy task, and it's still not completely done, but I got enough accomplished that it feels good to step outside and admire the yard.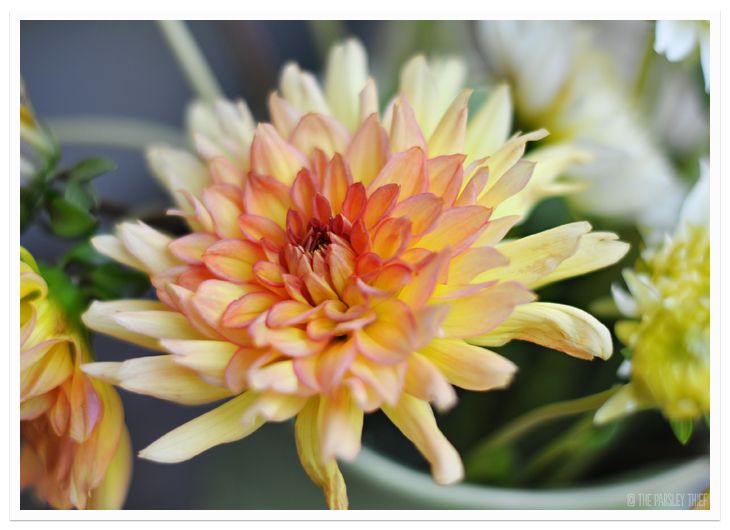 In Connecticut, we've had a very wet and unseasonably warm Autumn so far. Because of this, many of my plants are still colorful. The bugs, especially the bees and butterflies are enjoying this Indian Summer we've been having as well. Towards the end of the day last Sunday, I grabbed my camera to capture the show Mother Nature was putting on outside - most abundant of which were the Painted Lady butterflies and Dahlias.